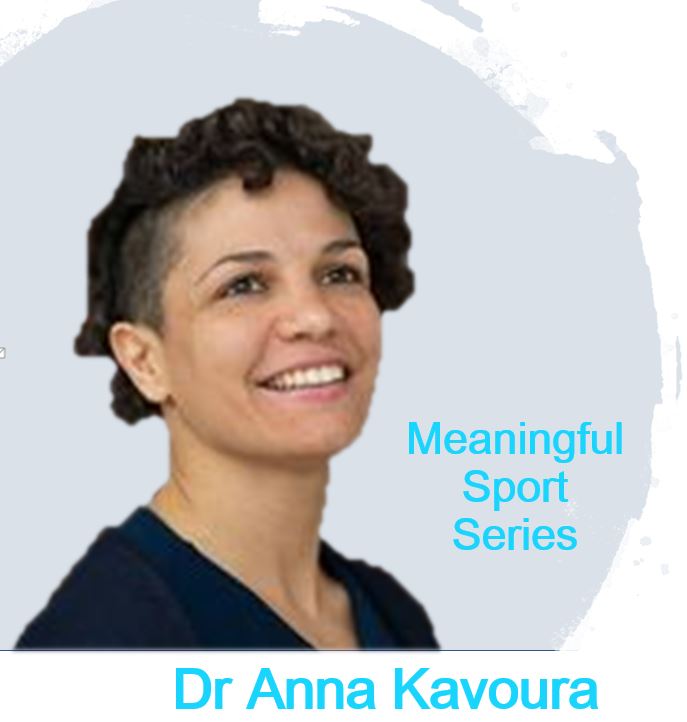 This is the second part of our discussion with Dr Anna Kavoura on how gender informs meaning in sport. In the first part, we explored Anna's work on intersecting identities in women's martial arts, as well as her current research project titled "Transforming Gender Boundaries in Sport: An Ethnographic and Participatory Action Research Study in Trans-Inclusive Sport Contexts".
This episode continues our discussion exploring the dominant gender discourses in sport context and what can be done to challenge them. We also discuss the dilemma of women-only training groups in martial arts. While these groups can be useful for attracting more women to male-dominated martial arts gyms, there are some possible problems with them such as reinforcing the gender binary and hierarchical understandings of gender. What are the ways we can use this strategy well?   
Dr Anna Kavoura has completed several interesting research projects on gender in sport. She completed her PhD in Sport Sciences at the Univerity of Jyväskylä in Finland, which focused on understanding women's identity negotiations in competitive judo cultures in Greece and Finland. After defending her PhD, she continued working as a postdoctoral researcher at University of Jyväskylä in the PREACT project which focuses on tackling discrimination against gender and sexual minorities in sport and physical education contexts (PI: Dr Marja Kokkonen). She then moved to the School of Sport and Service Management at the University of Brighton and works as a postdoctoral researcher in the "Transforming Gender Boundaries in Sport" project which is funded by the Finnish Cultural Foundation.