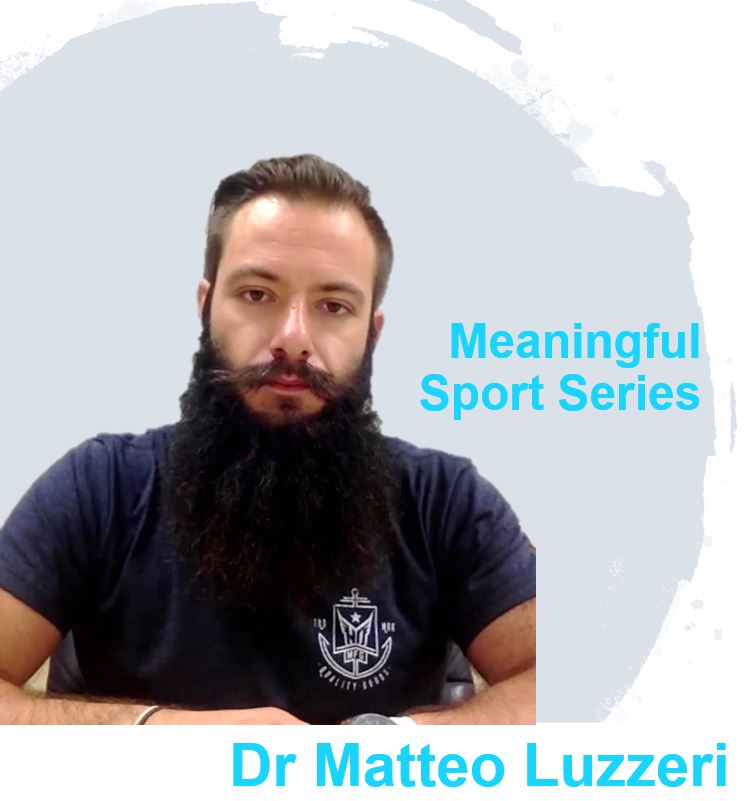 Psychologists around the world are increasingly focused on questions about meaning. Are people living meaningful lives? What makes work meaningful? What is the role of meaning in psychological health? However, few psychologists of sport have focused their efforts on the question of meaning in sport. One exception is Dr Matteo Luzzeri whose PhD research focused on understanding meaning and its relationship to identity, commitment, and burnout in sport.
This first episode with Matteo focuses on the concepts of meaning in life, meaning in work and meaning in sport. What do we know about sources of meaning in peoples' lives? Can we make a case for domain-specific meaning in sport? Can we apply the meaningful work literature to studying meaningful sport? What about age-related differences in meaning in sport? And what are the possible threats to meaningful engagement in sport?
Dr Matteo Luzzeri defended his doctoral dissertation titled "The effects of a meaning-oriented online writing intervention on commitment, stress, and burnout in collegiate athletes" at Florida State University in early 2020. He has also validated (together with G. M. Chow) the Meaning in Sport Questionnaire (MSQ) recently published in Psychology of Sport and Exercise.
Matteo is also a professional waterskier and a coach, and hosts a highly popular waterskiing podcast which you can access at http://www.thewaterskipodcast.com/