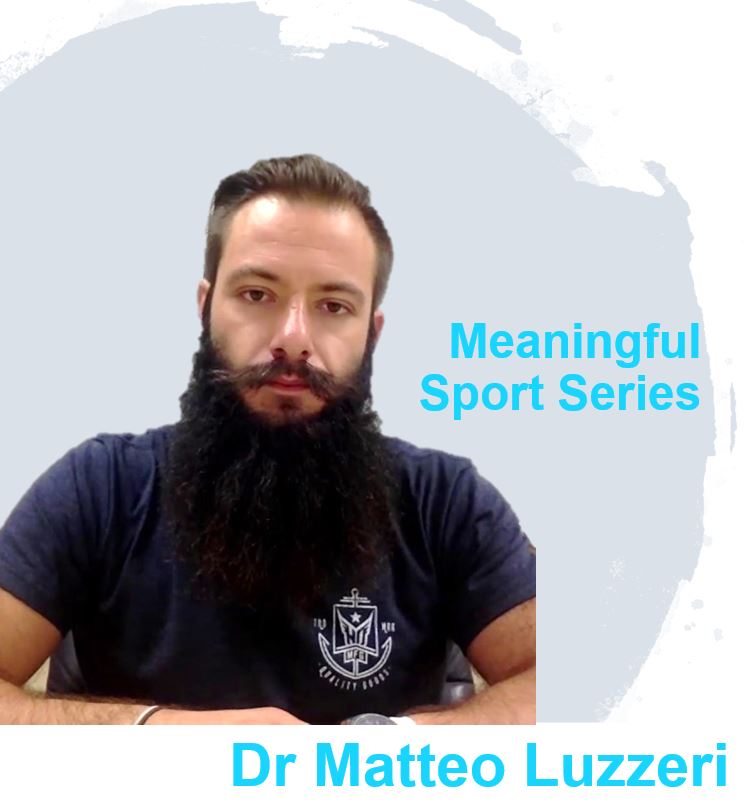 Despite the growing body of research on meaning in life and meaning in sport, the psychological study of meaning in sport is at nascent stages. Dr Matteo Luzzeri has developed the first quantitative instrument to study domain-specific meaning in sport. In this episode, which is the second part of our discussion, he shares the story behind the questionnaire development and the findings on how presence and search for meaning in sport relates to other psychological attributes.
We also explore the use of writing interventions in supporting people in discovering meaning, and Matteo shares his own work using this approach with student-athletes. 
Dr Matteo Luzzeri defended his doctoral dissertation titled "The effects of a meaning-oriented online writing intervention on commitment, stress, and burnout in collegiate athletes" at Florida State University in early 2020. The validation study (together with G. M. Chow) on the Meaning in Sport Questionnaire (MSQ) has been recently published in Psychology of Sport and Exercise; see https://doi.org/10.1016/j.psychsport.2020.101783.
Matteo is also a professional waterskier and a coach, and hosts a highly popular waterskiing podcast which is available at http://www.thewaterskipodcast.com/
For the other parts of our discussion, see:
https://paresearcher.podbean.com/e/luzzeri/